1
Benefits of Organic Food: Did You Know…?
Like many of you, I prefer organic food to industrial; made-from-scratch to processed. I will freely admit to being biased. Yet my preference is based on science and experience. Whether you have a strong opinion for or against organic, or just don't care one way or the other, you may be interested in these tidbits I picked up at a meeting last week at the Natural Products Expo West.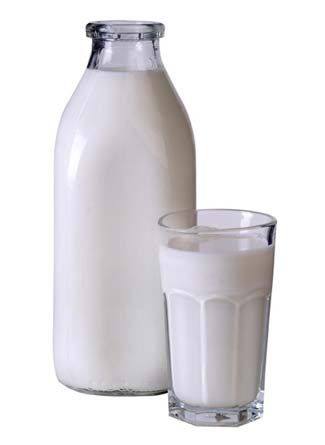 Organic milk has nutritional advantages over conventional – In a meta-analysis of 170 published studies, researchers found that organic milk had 56% higher healthy omega-3 fatty acid levels than conventional milk. The study, led by Carlo Leifert of Newcastle University, also found that organic dairy provides other health benefits such as higher levels of conjugated linoleic acid (why do I always think of French verbs when I hear the word "conjugated"?), iron, carotenoids, and Vitamin E. The milk in this study is bovine, not plant-based.
Switching from a conventional 2 #organic diet reduced pesticides in children in just 7 days. Want more organic tidbits? #FitFluential
Click To Tweet
An organic diet can reduce exposure to some pesticides – According to a study run by UC Berkeley's Center for Environmental Research and Children's Health (along with U of Maryland's Institute for Applied Environmental Health & Emory University Rollins School of Public Health, 40 Mexican-American children living in agricultural and urban communities in California reduced their exposure to some pesticides by switching to an organic diet. The two highlights of this study are that a number of the children reside in agricultural communities, and that the improvements were seen after only a week. "An organic diet was significantly associated with reduced urinary concentrations of nonspecific dimethyl OP insecticide metabolites and the herbicide 2,4-D in children."
Neonicotinoids pose a high risk to the bee population – Wonder what a neonicotinoid is? Notice how it seems like the word "nicotine" is in the middle of the word? From the Oxford Dictionary: "Any of a class of synthetic compounds having a chemical structure similar to that of nicotine and related alkaloids, used as systemic insecticides on plants and as topical or systemic insecticides on animals." All you need to remember is BAD. The bee population has been decimated over the past few years, and a lot of scientific data suggest a link to neonicotinoid pesticides use. Want some GOOD? "The presence of native habitat in close proximity to farms may sfeguard wild bees from the negative effects of pesticide use."
If you want to focus on a few veggies and fruits that are most affected by pesticide, these are the dirty dozen:
Apples
Celery
Cherry tomatoes
Cucumbers
Grapes
Nectarines
Peaches
Potatoes
Snap peas
Spinach
Strawberries
Sweet bell peppers
And if you are budget-conscious (aren't we all?), this chart may help you see that the costs of organic vs conventional are quite similar.
Alexandra Williams, MA

Sign up to start "youthifying" today.
Like what you read? Please Share